Kick Your Carb Cravings

with the

RESET  Sugar Cleanse!
begins June 4th
Are you ready to lose your sugar cravings and some pesky pounds?
The 5-Day RESET™ sugar cleanse jumpstart program is a simple approach to help you make a clean break from the effects of unhealthy foods and jumpstart healthier eating habits.
Every day, simply enjoy 3 delicious and nutritionally balanced Nutrimeal™ shakes, take your HealthPak™ supplements and USANA® Probiotic supplements, add whole-foods, snacks, exercise and practice healthy lifestyle habits.
Most people lose 4-5 pounds in the first week!
Their confidence increases, their clothes fit better, they sleep better, their skin clears up, they have more energy and their moods are more stable. (Read real success stories below.)
The Benefits
Lose 4-5 lbs in the first week
Increase your energy during the day
Have more restful sleep during the night
Reduce carb cravings, anxiety and mood swings by stabilizing your blood sugar
Reduce inflammation by removing blood sugar spikes from high-glycemic foods
Forget dieting forever and launch a new lifestyle of healthy eating

You will receive all of the products, instruction and support you will need for success for the cost of your RESET kit
– only $99.95 plus tax and shipping!
15 Nutrimeal™ single-serve packets (8 Dutch Chocolate, 7 French Vanilla)—USANA Nutrimeal is formulated with the right ratio of complete proteins, beneficial fats, fiber, and low-glycemic carbohydrates to help you maintain your energy levels. This creamy and delicious shake will keep you feeling satisfied while also cutting back on calories.
5 AM and 5 PM HealthPak™ supplement packets will ensure you get the optimal amounts of important micronutrients. It includes USANA's top-rated USANA® CellSentials™ (Vita-Antioxidant™, Core Minerals™), USANA® MagneCal D™, and the power-packed CellSentials Booster, which is made exclusively with USANA InCelligence Technology®.
5 USANA® Probiotic stick packs—blends two of the most documented strains of good bacteria that help bring balance to your belly and support your gut microbiome.
3 group coaching calls with Dr. Karen Wolfe (Live or recorded for you)
Daily e-mails and personal support from Pam
The Jumpstart Guidebook with step-by-step instructions for success
Meal plans and recipes for a low-glycemic lifestyle
RESET begins June 4th
Order NOW to insure delivery!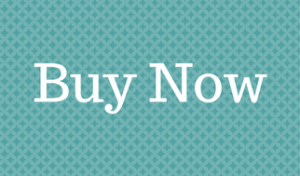 Success Stories
The shakes along with the supplements are the best thing. I don't have my cravings anymore because I am not spiking my blood sugar. My energy is back and I am on target with my weight loss. Ordering from the web site is very easy. Thanks for all you help now and in the future. — Cheryl, USA
After a diagnosis of Type II Diabetes I was told I could only eat 2000 calories a day. All of this after 55 years of eating and drinking what I damn well pleased, and whenever I wanted. The first two weeks of my new existence was fraught with lots of time thinking about how hungry I was and never seeing my blood sugar drop into the range of 80-100 mg/dL. My Doctor just told me to keep making the right food choices, and things would get better. They didn't. Then I started the carb cleanse on Sept 28th and I haven't looked back since. My blood sugar has been within my prescribed range since about day 4 of the cleanse. That in itself was monumental…and then something else happened: I lost about 6 pounds my first week. Since my diagnosis September 3rd, I have lost 30 pounds and 4 inches off my waist. My confidence in these products is such that I know my blood sugar readings will be within range 2 hours after any shake I drink, and I don't find myself getting hungry two hours later. Thanks to the two of you, I feel like I have my diabetes under control and my life is in my hands once again.     — Bob
I wanted to let you know how pleased I am with the program. Before the carb cleanse I was eating fairly healthy and working out daily. I would often go extended periods of time without eating because of my schedule and was heavily dependent upon coffee and caffeine to pick me up throughout the day. I gave up caffeine on January 1st when I started the program and I have never felt better. I did not experience the headaches or any of the symptoms I experienced in the past when I quit drinking coffee. The sugar cleanse was wonderful! I am eating low-glycemic meals and snacks now and find that I have more energy than before. I was able to sustain my workouts and training throughout the program and look forward to training for the half-marathon I am running in September. Although weight loss was not a goal of the program for me, I lost 3 pounds last week. Thanks so much for the program and the support materials you have provided. I am going to recommend this program to several of my clients who are struggling with weight loss. — Tammy, Manager of Employee Health & Wellness